Festival Architecture and Installations: Marius Moga (RO) and Sorin Chirica (RO)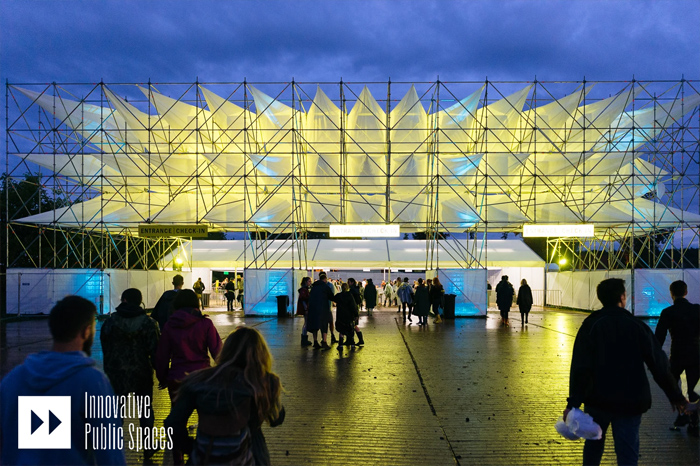 Marius Moga is an architect based in Kolozsvár, a former founding member of the architectural studio Atelier MASS. Along with his colleagues, they won several awards. Marius's focus is on temporary architecture as he was responsible for many installations and building workshops over the years, such as projects at the Venice Architecture Biennale, the scenographic design of the Electric Castle Festival and the organization of the urban art festival Someș Delivery. Marius now has his own studio, ECOU, dealing with one of today's greatest provocation, climate change. One of his latest projects is a temporary installation for unexploited urban spaces at BETA (Timișoara Architecture Biennial).
Sorin Chirica is the coordinator of Work Work, a group of five makers manufacturing custom-made furniture, pavilions and installations for festivals, museums, even whole interiors for cafés. Work Work is the production department of NOD makerspace from Bukarest – a creative hub including wood, metal and other workshops, co-work spaces, studios and Mater, the first material library in Romania.
The lecture can be viewed online using this link at 18:15 on 10th of March, 2021. The language of the lecture and discussion is english, and organized by Innovative Community Spaces Studio of the Public Building Design Department.