ARKXSITE is an international architecture ideas competition for architecture students and young architects. In the spring, the announced task was to design a site tower in the vicinity of an old hermitage in Monsaraz, Portugal. The students were able to meet the application within the Complex subjects at the BME, Department of Public Building Design. The plan had to be prepared for the current call as a written examination task, which students could further work on and submit as a formal application after the departmental evaluation. Three teams applied from the department. Of the 155 (!) plans submitted:
Kata Macsek, in pair with András Ábrahám-Fúrús won the 1st place
Ágota Gunther, Stefánia Jaczkó, Zsuzsa Madarász and Franciska Márki was awarded Honorable Mention.
The plans are published on several international architectural platforms, and the winner receives a cash prize as well.)
More information can be found here.
Congratulations to our students!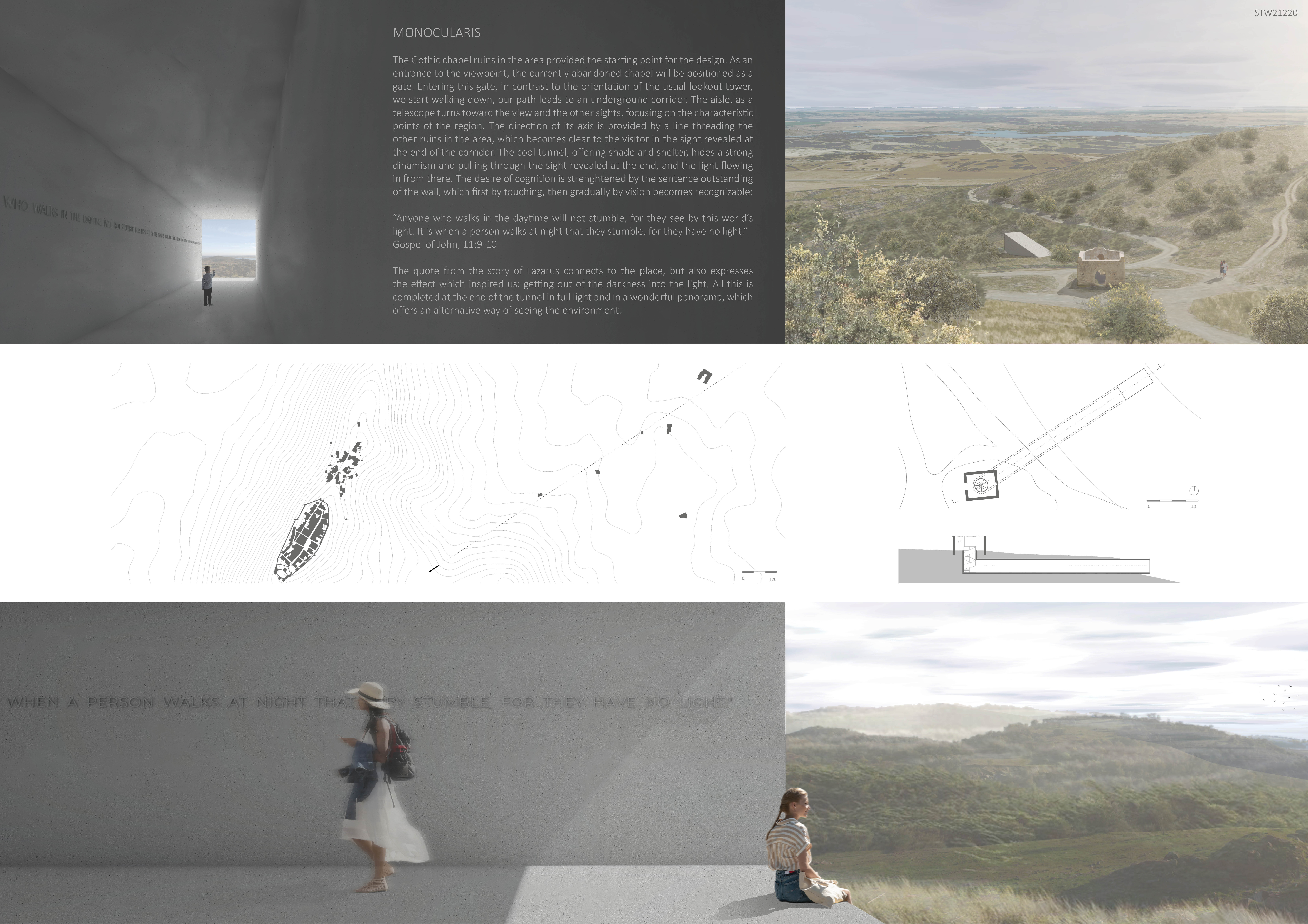 Gunther Ágota, Jaczkó Stefánia, Madarász Zsuzsa and Márki Franciska:
MONOCULARIS
The gothic chapel ruin provides the entrance to our site tower. Getting down from there we find ourselves in a tunnel which as a monocularis fitted into the landscape orients our eyes at the unique monument of the Portuguese valley. The shaded and sheltered tunnel uses several senses: the eyes interpret the landscape in a new way after adapting to the dark and by the tactile, we get closer to the story of Lazarus.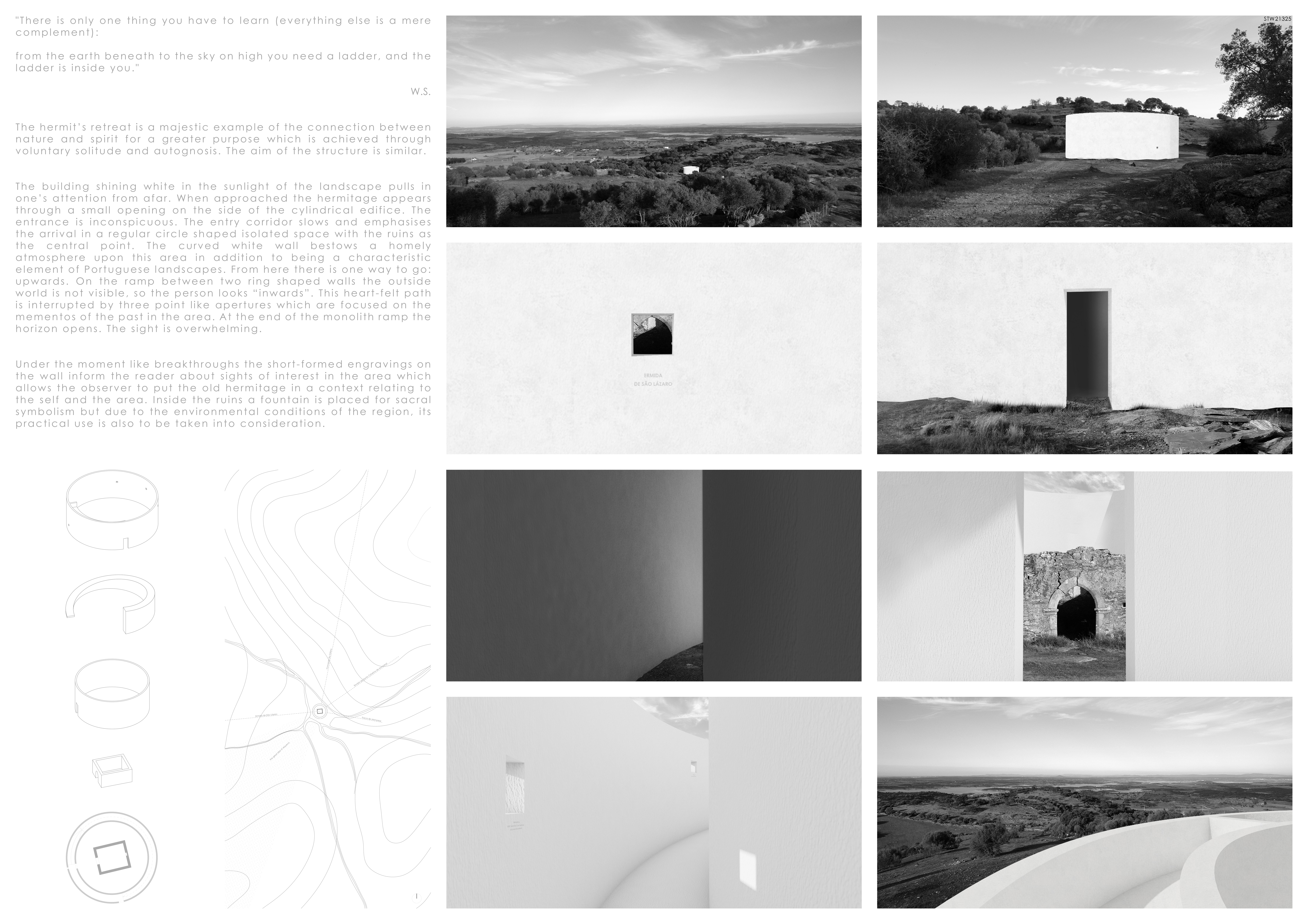 Macsek Kata, Ábrahám-Fúrús András:
The Hermit
"There is only one thing what you have to learn (everything else is more compliment):
from the earth beneath to the sky on high you need a ladder, and the ladder is inside you."
(Weöres Sándor)
The hermit's retreat is a majestic example of the connection between nature and spirit for a greater purpose which is achieved through voluntary solitude and autognosis. The aim of the structure is similar. That's why we hugged the hermitage around our building, bringing the hermitage to turn inward, self-knowledge and remembrance to the fore. From here, go up the ramp, this heart-felt path is interrupted by some point like apertures which are focused on the mementos of the past in the area. At the end of the monolith ramp, the horizon opens. Inside the ruins, a fountain is placed for sacral symbolism but due to the environmental conditions of the region.